Time with her has helped me grow immensely
Ginger is an amazing coach and has helped me get out of my own way. She's helped me recognize where I block myself from achieving what I want.
Time with her has helped me grow immensely in areas of my life I didn't know needed attention. She pushes me to do things that make me uncomfortable but inevitably help me grow. Her ability to use language to communicate honestly and with intent is incredible.
Coaching with Ginger has been very rewarding and I would absolutely recommend applying to work with her if you have the chance!
It was so valuable!
Ginger is an amazing coach & human being! I love her energy and drive to succeed - coupled with a huge heart for others.
In the past few months, she not only helped me move to another level in my coaching business but has also given me awesome tools to help me personally and with my clients. I especially appreciated her support in enhancing my sales and writing skills. It was so valuable!
Ginger is so supportive and super flexible in regards to my 8+hour time zone difference... If you think about working with Ginger, I can only wholeheartedly recommend it to you!
PS. Ginger, thank you so much for everything! I'm now teaching your results-based language skills to my clients and they love it too!
One of the best gifts I have ever given myself
Working with Ginger was one of the best gifts I have ever given myself.
Ginger is someone I had admired for some time and when I began to launch my own coaching business she was one of the first people I reached out to. Ginger has a bright, warm, bubbly personality that just puts you at ease. She is an expert in her field.
Ginger has not only helped me over come self doubt but she has taught me to manage my own negative mental chatter so that I could finally step into my true power.
Ginger further coached me on becoming a powerful, authentic coach, helping me craft language to inspire other women to realize their power, while being able to close new leads.
Ginger has made me realize my value as a coach and to not be afraid to ask for value in return of my services. This has been the most powerful shift for me.
I am grateful to have had the opportunity to work with Ginger and to have her as part of my tribe.
Ginger stands out as the real thing
Scanning my 28 year career in leader development, Ginger stands out as the real thing with an unusual set of gifts. Lucky are the folks who work with her.
I'm more comfortable processing emotions instead of suppressing them
One of the things I love about Ginger is that she always approaches every matter from a caring place. I would definitely recommend her!
Thanks to Ginger's knowledge and insight, I have found confidence in dealing with situations that I would have previously backed away from. She has helped me to understand myself better by becoming aware of how I speak to myself. I am becoming more comfortable processing emotions instead of suppressing them. By doing this, I have been able to be more open to people close to me, and more comfortable in social situations.
I appreciate that Ginger takes the time to gauge my progress between sessions. Thanks to the tools and strategies she has shared during our time together, I feel like I now know the steps I need to take to get to where I want to be. Thank you, Ginger!
Results beyond my expectations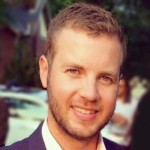 I've been working with Ginger for just over a month and I've already been able to see results that were beyond my expectations when I started. She's been able to help me change my perspective which has had both positive mental and physical effects. This has helped me not only in my personal life but with my professional career as well.
I've worked with a handful of people in the past with little to no results. Ginger's approach allows you to see the true root of the obstacles in your environment and teaches you to take control of these yourself. I'm a believer that her approach could help anyone who's looking to make real (and big) changes in their life.
I now know just how much power I have
Ginger's business expertise and understanding of emotional intelligence has helped me excel in working with business partners and clients. I felt I wasn't getting enough out of my experiences in my career and personal life, and she guided me to understanding how to capitalize on opportunity and break through limits I had placed on my own self-confidence. I highly recommend Ginger, as she is straight to the point and has helped me grow by pointing out blind spots -- I'm no longer playing the victim and I now know just how much power I have in maneuvering tricky situations in business and in life. I look forward to working with her as I build my company and inspire others as she's done for me.
Exactly what I needed to hear
I just wanted to thank you for authentically caring. Our conversation was very powerful for me and exactly what I needed to hear. I'm extremely grateful for you and your mind. 'Just the facts' has become my new business mantra and will likely stay with me for life!
Her style of coaching is beautiful
Her style of coaching is beautiful. It's very gentle, very inviting, and it's a very spacious place to be. I feel like she always has me in her intention, in her mind, in her heart, which is very special. Her coaching is not at all mechanical, or about numbers, or money, or tools. She coaches because she loves to do it. It's so different because she coaches for that reason; the energy is different, the connection is different. Her spirit is amazing. I see her as this lady who embodies beautiful, white light. I don't know where it comes from, but it's very pure. I think that's the biggest thing: the spirit she has in her heart.
Stop wasting time and start getting results
Getting coaching with Ginger has been of one the best decisions I've made in a long time. She's been of enormous value helping me gain clarity, purpose and direction in my life and career, and I've seen all sorts of dramatic improvements in the six months we've been having regular calls.
Every time we speak she offers me new insights and perspectives that shift my mindset for the better, along with actionable advice that I can apply immediately - plus she's not afraid to call me out on my bullshit when she sees I'm not living up to my full potential.
I look forward to every call, and I'd 10/10 recommend her to anyone who wants to stop wasting time and start getting results in their life.
Stood up to my fears and planned out a solo backpacking trip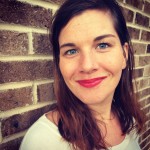 "When I was finally ready to stand up to my fears and plan out a solo backpacking trip through Europe, I turned to Ginger for help. Her encouragement, intelligence, and ability to give me actionable steps to obtain my goal was invaluable. She was my biggest supporter every step of the way. I would highly recommend working with her if you are ready to get out and explore on your own!"
Incredibly powerful
I had been seeing a conventional therapist for a few months and it just wasn't working for me. When I decided to invest in Ginger's coaching program, I was lacking confidence and letting the fear of judgment hinder the decisions I made. After only one month with Ginger, I am now able to face head-on the challenges that used to give me anxiety. In fact, I look forward to seeking out new challenges! The coaching experience with Ginger has been incredibly powerful and I wholeheartedly recommend her as a coach.
Being coached by Ginger has been an eye-opener...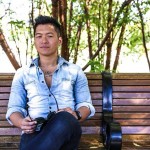 As a dating coach, I personally know and understand the true value of having a coach as well. After talking with Ginger, I was finally able to have clarity about my attitude towards growing my business.
Before, I used to feel a lack of sense of gratitude and fulfillment and now I know how to slow things down and appreciate the things that I've already accomplished which allowed me to experience happiness along my journey. Being coached by Ginger has been an eye-opener and a much needed reminder. I would highly recommend her: she has my stamp of approval as a coach.
Knows how to cut through the bullshit
Setting big, clear goals wasn't my problem, but seeing them to the end was. Ginger gave me the tools I needed to follow through, develop my self-discipline and nurture my motivation. Now I am confident in my ability as a freelancer to create the work I want and achieve the massive results I envision.
She is kind and personable and knows how to cut through the bullshit. I highly recommend Ginger to anyone who is serious about getting the most out of themselves and their lives.
Pia Savoie, Montreal, Canada